iOS 16.4 battery drain? Why you should NOT update your iPhone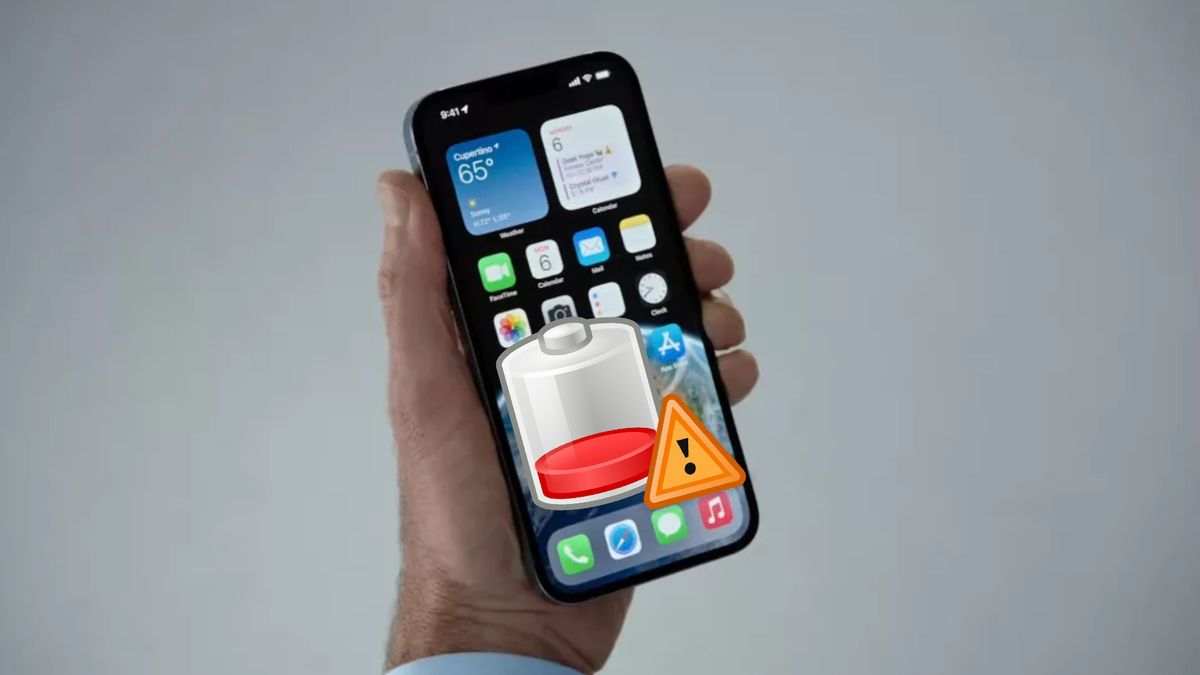 Apple unleashed iOS 16.4 in late March, rolling out new features such as new 21 unique emojis, an order-tracking widget, Voice Isolation for calls, the return of Apple Books' page-curl animation, and much more.
The iOS 16.4 update comes with a sweet bundle of perks, but for some, it's been accompanied with a slew of frustrating foibles, too. To our surprise, reports about iOS 16.4's battery drain are piling up, according to outlets such as iMore and CultofMac.
iOS 16.4 alleged battery drain issues
Some iPhone users took to Twitter and Apple's Support Community forum to complain about iOS 16.4's alleged battery drain issue.
"iOS 16.4 is absolutely horrendous," @Ruby_Chic67 said on Twitter. "Battery life is shocking, screen stalls, phone overheats, and I've had to hard boot my phone at least twice a day. Get it sorted," 
"Is it just me, but my phone overheats a lot more and battery is draining significantly so fast after updating to iOS 16.4???" @vousmwvpyez wondered.
No, it's not just you. Even on Apple's discussion forum (opens in new tab), some iPhone users allege that iOS 16.4 "causes battery drain." One commenter with the moniker "aramana" said, "I recently purchased an iPhone 14 Plus and updated it to iOS 16.4. However, since the update, I have noticed a significant decrease in battery life."
One member suggested that battery drain is par for the course for up to two days after a software update: "It generally takes between 24 and 48 hours after doing an update for the phone to complete all the behind-the-scenes tasks. While it's doing that, your battery may drain more quickly than you're used to. Give it another day or so."
However, YouTube channel iAppleBytes tested iOS 16.4's battery drain on six phones: iPhone 8, iPhone SE 2020, iPhone XR, iPhone 11, iPhone 12, and iPhone 13. It concluded that the battery life on the latest update is "the worst" it has seen since iOS 15.7, adding that all the devices showed poor results.
Anecdotally, the iMore team chimed in on the matter, adding that it, too, has experienced battery drain on various iPhone 14 models.
Keep in mind, however, that not everyone has experienced battery drain. In fact, one Redditor launched a thread claiming that the battery life on his iPhone 14 Pro Max significantly improved. In another Reddit thread asking about iOS 16.4's battery life performance, the responses were mixed; some praised it while others warned the original poster to not update.
If you're one of the unlucky ones who's been experiencing battery drain, check out our following article: Why your iPhone's battery drains faster on iOS 16 and how to fix it. If you don't have iOS 16.4 yet, consider forgoing the update if you're concerned about its power efficiency.