Eaton launches Tech Day 2023 campaign to showcase power management technologies, ET Auto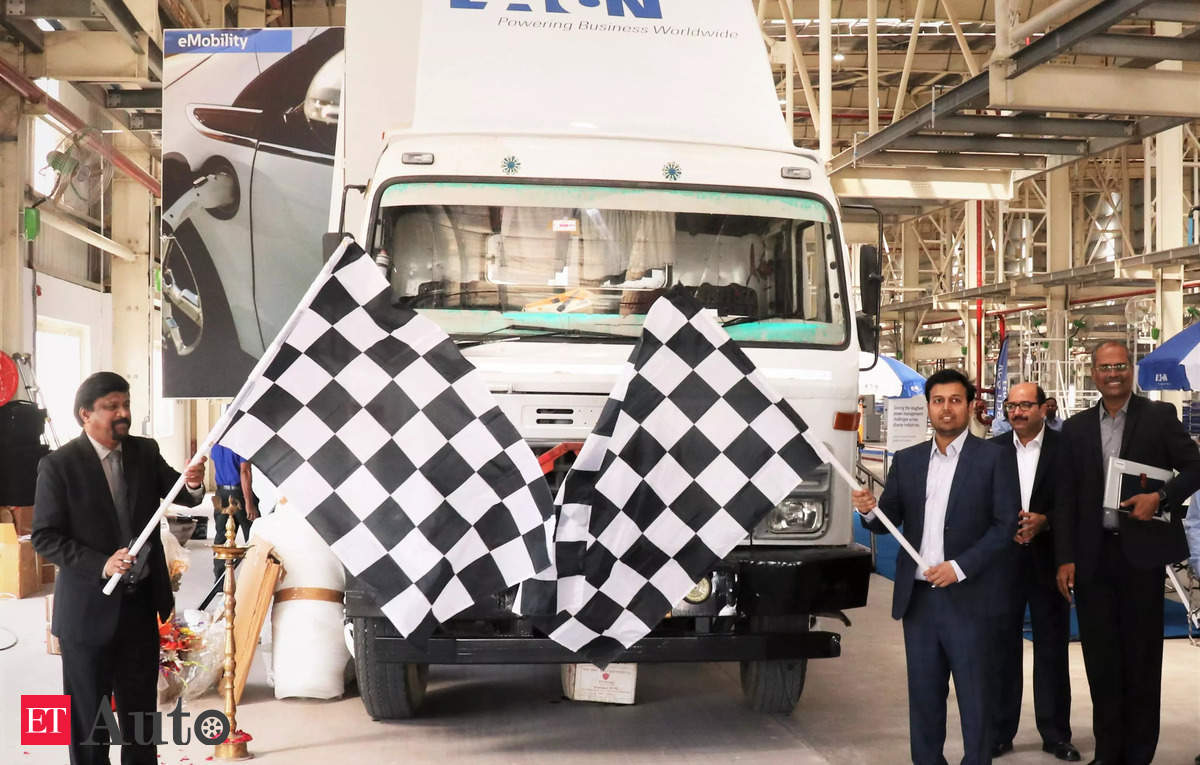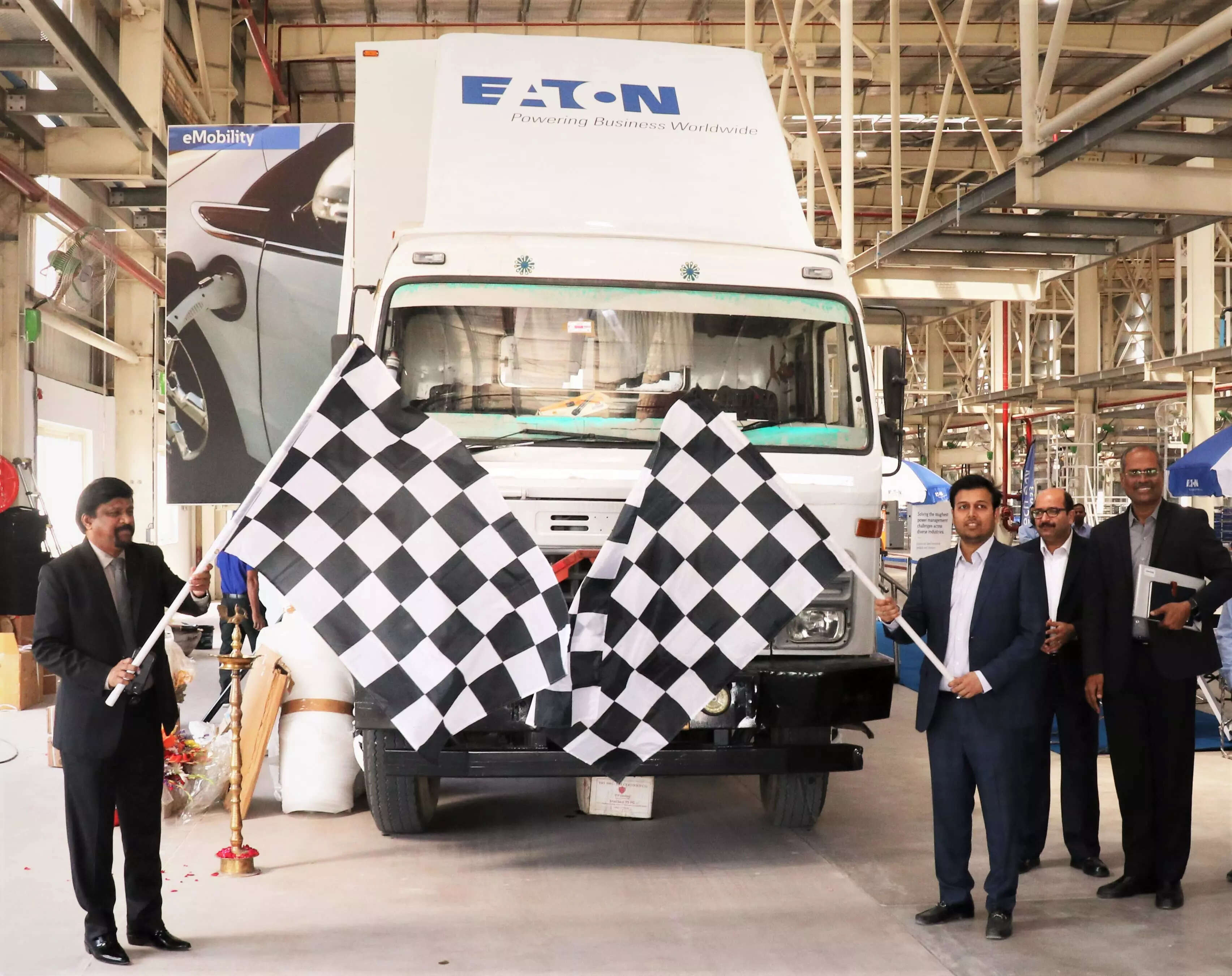 New Delhi: Intelligent power management company Eaton announces the launch of an exclusive series of Mobile Tech Day 2023 campaign to showcase its industry-leading electrical, vehicle, and aerospace technologies for customers and end-users across key industrial and commercial centres.
The 40-feet state-of-the-art trailer was flagged off by Syed Sajjadh Ali, Managing Director – India, Electrical Sector, Eaton, and Nishant Arya, Vice Chairman, JBM Group, at JBM's newly set-up Electric Bus plant in Banchari, Haryana, on April 6,2023. The trailer will connect Eaton's industry experts with customers face-to-face, covering the length and breadth of India this year, starting from the North.
"At Eaton, we recognize the enormous potential that India holds and are eager to explore opportunities to collaborate in the country's infrastructure and commercial growth. As a leader in electrical products, systems, and services for power quality, distribution, control, and wiring, our electrical business offers technology-driven solutions that address the critical needs of diverse markets such as industrial, utility, commercial, residential, and information technology," Ali said
"This Tech Day 2023 campaign brings an exciting opportunity for Eaton to showcase our industry-leading technology solutions and product offerings to customers and end-users in the region," he added.
Shailendra Shukla, Managing Director, Vehicle Group & eMobility, Eaton, India, said, "Eaton's power management and eMobility solutions position us as an ideal partner for leading players and vehicle OEMs in India's focused segments, enabling their growth and success. We take pride in engineering our offerings to meet the specific needs of each segment with industry best practices. By doing so, we help our customers manage power more safely, reliably, efficiently, and sustainably. Our eMobility business combines elements from our Electrical and Vehicle businesses, providing a robust portfolio of solutions to address various EV applications."
The Tech Day 2023 showcases Eaton's latest products inside the trailer from different business verticals—Electrical, Vehicle, and Aerospace. In the display, Eaton's offerings from the electrical business included a wide range of solutions available for every single and customized usage per the customers' requirements.
The major highlights of the technology day are medium voltage switchgear: Xiria, RVAC, Low voltage switchgear: ACB, MCB, MCCB, RCD, Fusegear: Bussmann range of HV/LV/EV fuses, Power Quality: 9PX and DXRT (1-ph online UPS), 93PR (3-ph UPS), EV Chargers: 22kW AC charger, and Software Solutions: Brightlayer.
The major highlights from Eaton's Vehicle Business include Clutch Assemblies, Transmission: 9-speed and 4-speed (compatible with EVs), Traction control: MLD NoSpin Differential and Air management: engine valves, and valve actuation.
From Eaton Aerospace Solutions, which manufactures hydraulic, fuel, pneumatic, actuation, and electrical products that deliver safe and efficient solutions for aircraft, the highlight is complete aircraft electrical power solutions: circular and rectangular connectors, back-shells, signal and power contacts, fiber optic solutions, cable assemblies and conduits, power conversion, hold down and release actuators.