8 Movies That Found a Second Life When They Hit Cable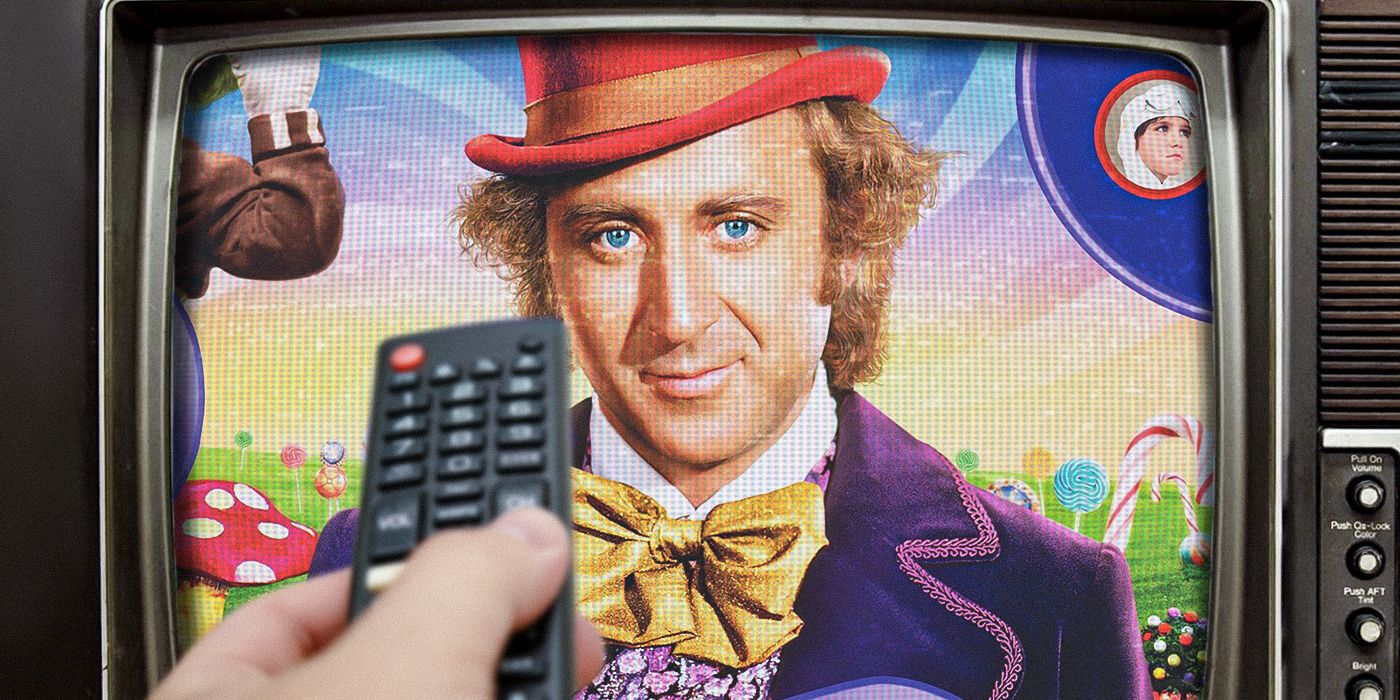 There are a many explanations as to why films don't connect with audiences upon theatrical release. Ineffective marketing, negative word-of-mouth, and stiff competition may all derail prospects for a solid box-office run. But that doesn't necessarily mean gloom and doom for a film's future and its prospects of finding an audience. While it's no longer the case given the dominant nature of streaming services, there was a time when a film's second chances were reliant on exposure through home video and cable television. The latter has proven to be a lucrative outlet for a number of films that struggled at the box office, giving them a second chance with viewers and cementing their status in pop culture.
RELATED: 10 Underrated Movies That Eventually Became Cult Classics
The Wizard of Oz
Though widely considered one of the greatest films of all time, The Wizard of Oz was hardly a hit when it debuted in 1939. Despite critical acclaim and Academy Award nominations upon release, the film grossed just over $3 million on a $2.8 million budget (MGM's most expensive film at the time). The film's presence in public consciousness would be resurrected, however, after CBS secured television rights for $225,000 and broadcast it for the first time on Nov. 3, 1956, to the delight of a reported 35 million viewers. It wouldn't take long for such viewing to become an annual tradition for countless families. "[It] changed the whole nature of that movie," historian Scott Essman told The L.A. Times. "It became an event to see this film." According to the Library of Congress, "Because of its many television showings … it has been seen by more viewers than any other movie."
It's a Wonderful Life
Perhaps the ultimate film for traditional annual viewing is Frank Capra's classic. Before its theatrical release, the iconic filmmaker was sure the film would be a huge success, and even claimed, "I thought it was the greatest film I ever made. Better yet, I thought it was the greatest film anybody ever made." But It's a Wonderful Life opened with a box office whimper and to middling reviews, with many critics finding the film overly sentimental and unsophisticated. Nearly 80 years later, thanks to decades of television broadcasts, Capra's timeless tale is synonymous with the Christmas holiday. Commenting on the renewed interest in his film, Capra said in 1984, "The film has a life of its own now, and I can look at it like I had nothing to do with it." James Stewart expressed a similar sentiment when he opined, "Those who loved it, loved it a lot, and they must have told others. They wouldn't let it die any more than the angel Clarence would let George Bailey die."
Willy Wonka and the Chocolate Factory
After hitting theaters on June 30, 1971, Mel Stuart's adaptation of Roald Dahl's beloved children's book took in a mere $4 million. Reflecting on the film's box office performance, Julie Dawn Cole, who played the obnoxious Veruca Salt, has said, "I believe it ran in movie theaters for a matter of weeks. And then it disappeared. It was not popular. It was actually forgotten after that." That would begin to change when the film was first televised on Thanksgiving in 1974. Over time, slowly but surely, Willy Wonka and the Chocolate Factory became a go-to favorite among the public through its broadcasts, entering the cultural lexicon with memorable musical numbers, imaginative storytelling, and Gene Wilder's iconic performance as the titular candy maker.
A Christmas Story
Arguably in the same league as It's a Wonderful Life regarding Christmas viewing, Bob Clark's 1983 comedy debuted to a mostly warm reception and just over $20 million against a roughly $3 million budget. While its initial performance among critics and moviegoers was certainly respectable, it doesn't really hold a candle to the phenomenal success and longevity the film's enjoyed through exposure on television in subsequent decades. Like Capra's film, Clark's irreverent and strangely touching comedy is forever tied to the Christmas holiday. Since 1997, with TNT leading the charge and TBS eventually taking the reins, A Christmas Story has famously aired in 24-hour marathons beginning on Christmas Eve, firmly establishing its presence in the zeitgeist of collective consciousness and transforming it from a once-mediocre holiday film into must-see viewing.
Road House
Few mainstream American films are so affectionately regarded as a guilty pleasure combined with a touch of so-bad-it's-good irony. A starring vehicle for Patrick Swayze, Road House hit theaters in the summer of 1989. Made for $17 million and bringing in $30 million domestically, the film certainly wasn't a bomb. But it wouldn't truly become a hit until years later after numerous and consistent airings on television. According to Variety, 30 years after the film's release during the 2019-2020 cable season, Road House was broadcast 83 times on a slew of networks, making it one of the most frequently televised films of the year.
Hocus Pocus
Kenny Ortega's comedy, now an iconic staple of the holiday season, didn't set the world on fire when released in July 1993. Opening to mixed reviews in the middle of a blockbuster-laden summer, the $28 million-budgeted film raked in $45 million during its theatrical run. Cut to 30 years later and Hocus Pocus is among the most beloved Disney films in modern cinema. According to Forbes, the film "benefited from repeated airings on Disney owned channels (ABC Family, Disney Channel, etc.) and became a generational favorite," and it can frequently be seen on TV in the weeks preceding Halloween. Through its renewed and consistent popularity through the years, Hocus Pocus would even generate a long-awaited sequel in 2022.
The Shawshank Redemption
Adapted from Stephen King's short story, Frank Darabont's 1994 drama may be the most shining example of a film that got a second chance with audiences years after release. Despite performing well with critics and scoring seven Academy Award nominations, including Best Picture, The Shawshank Redemption brought in a mere $28 million on a $25 million budget. Seemingly coming and going without much of a cultural footprint, public interest in the film skyrocketed in subsequent years after frequent appearances on television, particularly TNT. The Shawshank Redemption began airing on the network "roughly every two months from 1997 onwards." In addition, it's consistently ranked among some of the most highly regarded films of all time and currently leads IMDB's list of top 250 films.
Office Space
Despite solid reviews upon release in early 1999, Mike Judge's directorial debut closed its theatrical run with just $12 million against a modest $10 million budget. Just a short time later, however, thanks to home video and repeat airings on Comedy Central, Office Space weaved its way into pop culture. In poking fun at the all-too-relatable dynamic of occupational misery and banality, Judge's film struck a nerve with audiences. As perhaps the quintessential modern satire on the workplace and all its baggage, the film's legacy has endured and grown in subsequent decades thanks to its universal appeal, quotable dialogue, and archetypal characters. For his part, Judge has been modest about the Office Space's popularity after its disappointing box-office run, saying, "I was just making a movie about the way it was when I worked those kinds of jobs. If anything, I thought I was about 10 years too late."